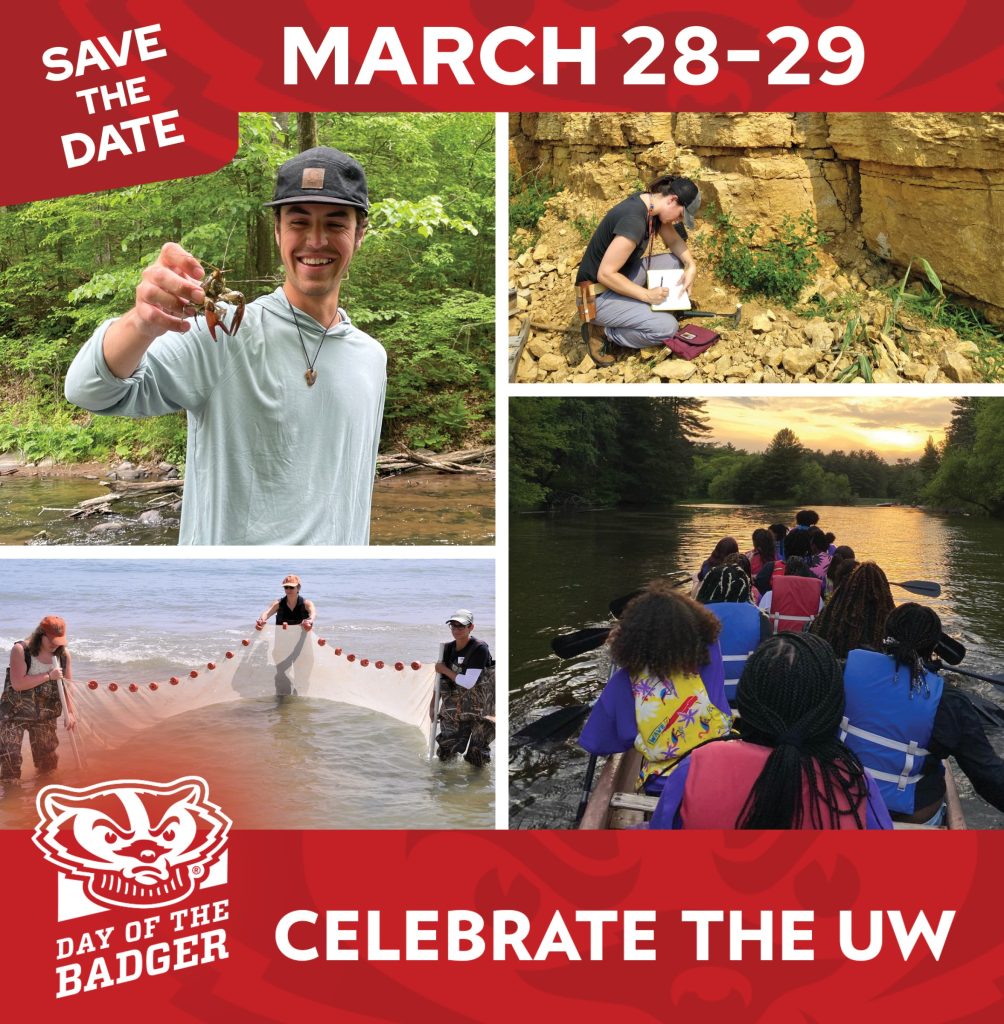 Here at the Extension Natural Resources Institute, we never miss a chance to celebrate badgers, which is why we are excited for the return of Day of the Badger on March 28–29, 2023.
The two-day fundraising event, now in its fourth year, invites alumni, students and friends of UW–Madison to support the programs they care about—which includes those in Extension. This year, four NRI programs will be featured:
If you have enjoyed NRI programming or believe in our mission of connecting people to place, we welcome you to participate. Your gift will support youth and adult environmental education as well as stewardship, community science, water quality monitoring and research across the state. You can learn more about the impact of our programs on our giving page.
Stay tuned to NRI's Facebook and Twitter pages during the event to learn more about how our programs make a difference across Wisconsin. We hope you'll celebrate with us!