Transport of firewood across the state can spread invasive species – luckily, there are ways to help.
If you're from Wisconsin, you're accustomed to bonfire culture—the wonderful recreation of being with your friends, family, a fire, and the outdoors. But, moving firewood across the state for activities like these may have dangerous implications for Wisconsin forests.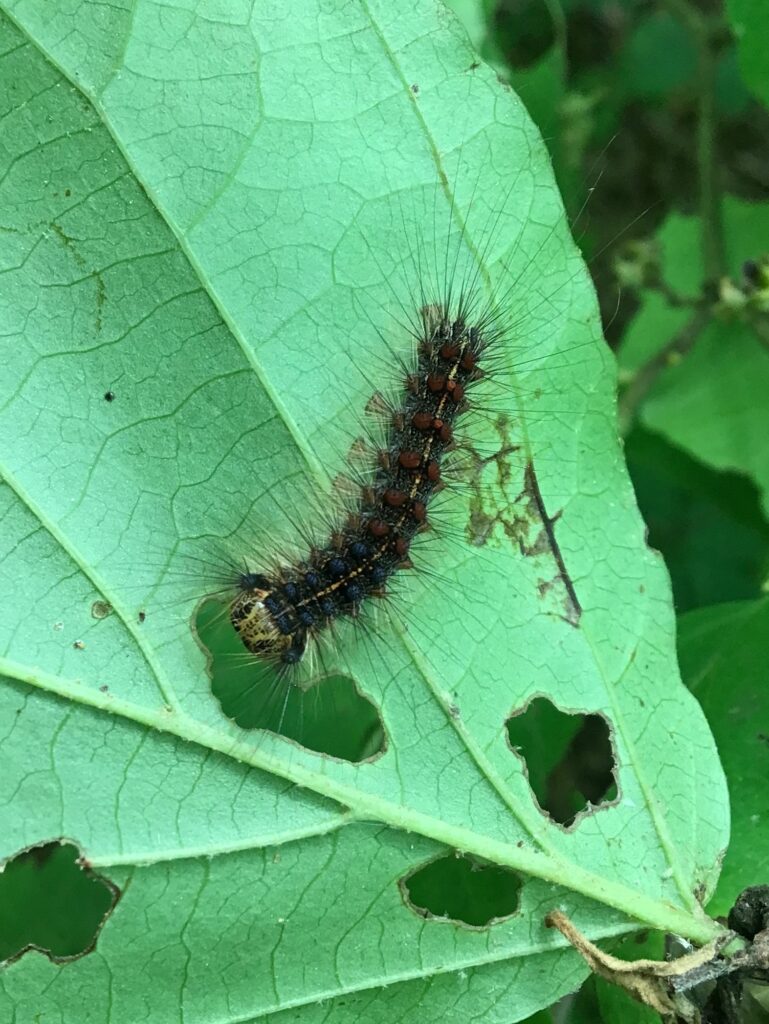 Firewood is prime real estate for larvae from insect species like the emerald ash borer (EAB) and the spongy moth, which feed on wood and leaves from trees. So, when you move firewood across the state, you could also be moving its larval hitchhikers.
EAB and spongy moths are invasive in Wisconsin, which means they have no natural predators. Without predators to control their population, high concentrations of these invasive insects can quickly kill the trees they consume, and spread further throughout the ecosystem, says Extension Entomologist PJ Liesch.
The invasive EAB is a beetle from Asia that feeds exclusively on ash tree species. According to Liesch, it arrived in Wisconsin in 2008 and has been documented in almost all of Wisconsin's 72 counties.
EAB larvae are destructive. They hatch in the crevices of trees and burrow just beneath the bark of the tree where the tree's vascular system is located. The vascular system of trees is their most vulnerable part; it is where the tree systematically transports water and nutrients. Liesch explains that when these tissues are damaged by the larvae, the tree dies.
Similarly, the spongy moth is an invasive insect whose caterpillars feed on tree leaves. In high concentrations, the caterpillars can extinguish the entire canopy of a tree. While healthy trees can survive defoliation once, repeated defoliation can be a significant stress, says Liesch.
University of Wisconsin Extension Horticulture Program Manager Jay Dampier explains that these invasive species come at massive costs to municipalities.
"What's happened in many Midwest communities is they planted ash trees as a street tree, and the reason why is that ash trees are actually a pretty tough tree for urban environments…. So it was over-planted. There's a lot of communities where well over half of the urban canopy is ash, or was ash," says Dampier.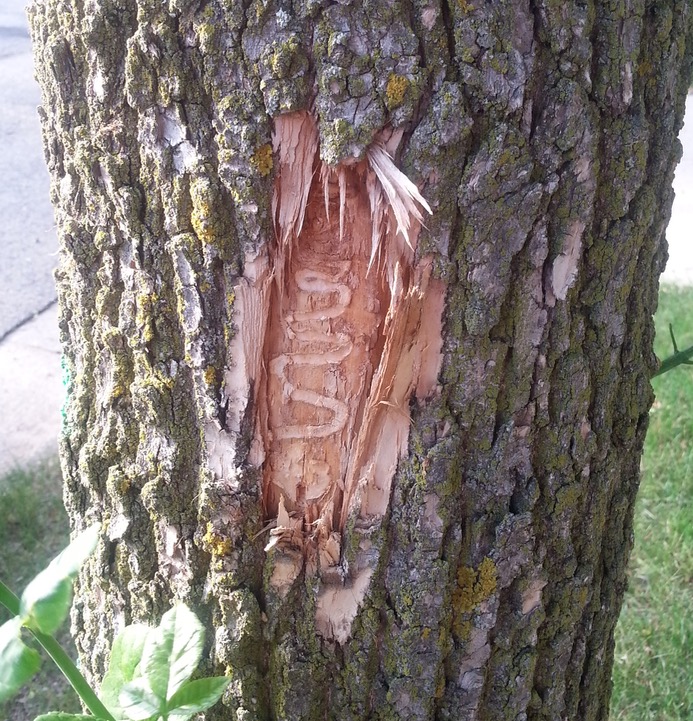 When the EAB was introduced to Wisconsin, it traveled from tree to tree, effectively killing most of the street trees in cities, according to Dampier. Dead trees in urban settings are a sizable safety hazard, not to mention the maintenance cost of removing them.
According to Liesch, Wisconsin is home to over 700 million ash trees, all which have come under threat due to invasive EAB. But there is a way for us to help minimize the spread.
The Wisconsin Department of Natural Resources (DNR) recommends limiting firewood transport to within a 10-mile radius of where the wood originated from. If you plan on traveling, they advise you to buy firewood where you will use it.
Dampier also recommends buying treated firewood that has been "seasoned"— a process of air drying the wood to ensure it is pest-free. Wood from within a 10-mile radius or seasoned wood from state-certified vendors are the only ones allowed in state parks, according to the DNR.
"EAB is still expanding into new parts of the state and will continue to devastate ash trees for decades to come," says Liesch.
Though spongy moth and EAB are here to stay, firewood is just one way to help reduce the damage and range of their spread. If you are curious about learning more, visit the DNR's factsheet on firewood regulations.