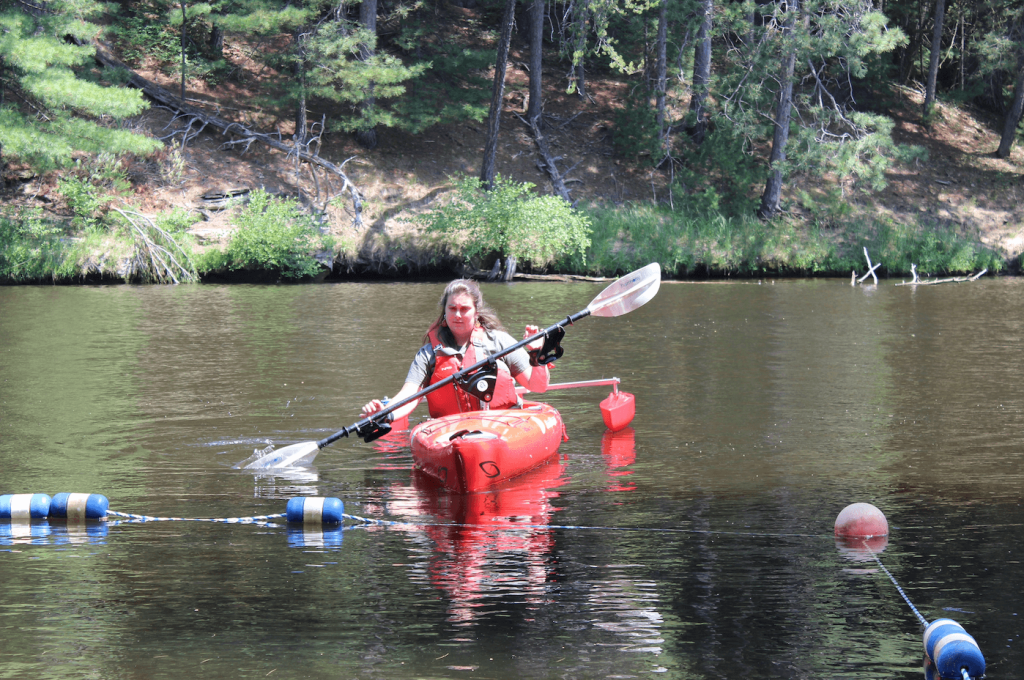 Upham Woods Outdoor Learning Center has long offered summer camps and educational events to bring communities into the outdoors. Recently, they have been working diligently to enhance their programs by making them available and accessible for all people.
"Often, inclusion means that people can have choices, and can choose what they want to show up to. We welcome visitors of all abilities to come to any of our programs," says Rachael Lewandowski-Sarette, the On-site and Accessibility Coordinator at Upham Woods. Her job is to ensure that every visitor has choices for participating in the numerous outdoor programs offered by Upham Woods.
To ensure that visitors have those choices, Upham Woods has been investing in supportive equipment that enables everyone to be successful in their programs. Some resources include accessible kayaks with outriggers for balance support and adaptive hand equipment for grip-free paddles. They also have beach wheelchairs for those who want to hit the beach without damaging their own wheelchairs.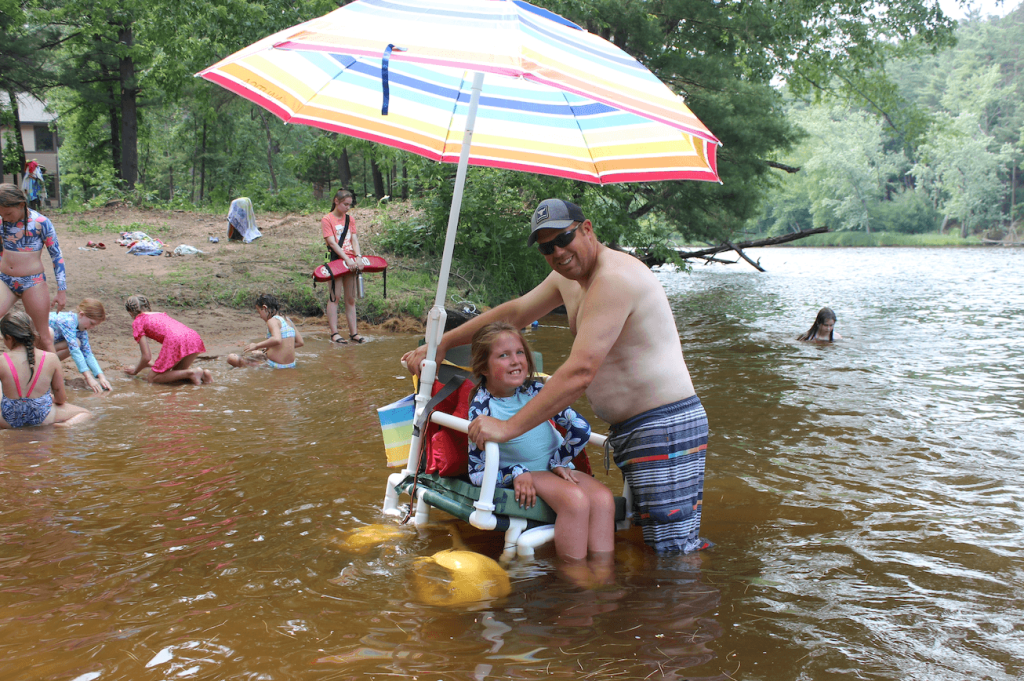 For 9-year-old Collins Baumeister (pictured at right) accessibility at Upham Woods means that she is supported by creative staff members and can be seamlessly involved in camp activities.
"I had so much fun at camp, Upham was easy for me to get in and out of places. I liked that I could go canoeing with my group and that the shower in the dorm worked well for me."
This July, Upham Woods partnered with Access Ability Wisconsin to purchase an on-site, all-terrain wheelchair. While some people may wish to explore the Upham Woods trails in the wheelchair, it is also available to be taken off-site and used in the nearby area.
"One thing I have learned while working at Upham Woods is the importance of flexibility! Upham Woods has a variety of adaptive equipment that we are ready to use when needed, but sometimes adaptive equipment does not fit the needs of the person who is interested in using the gear. In these instances, we have been able to provide other accessible options, which has taught me about alternatives to adaptive equipment and how to have a flexible mindset with outdoor accessible programming," commented Katie Lamoreaux, the Accessibility Intern at Upham Woods.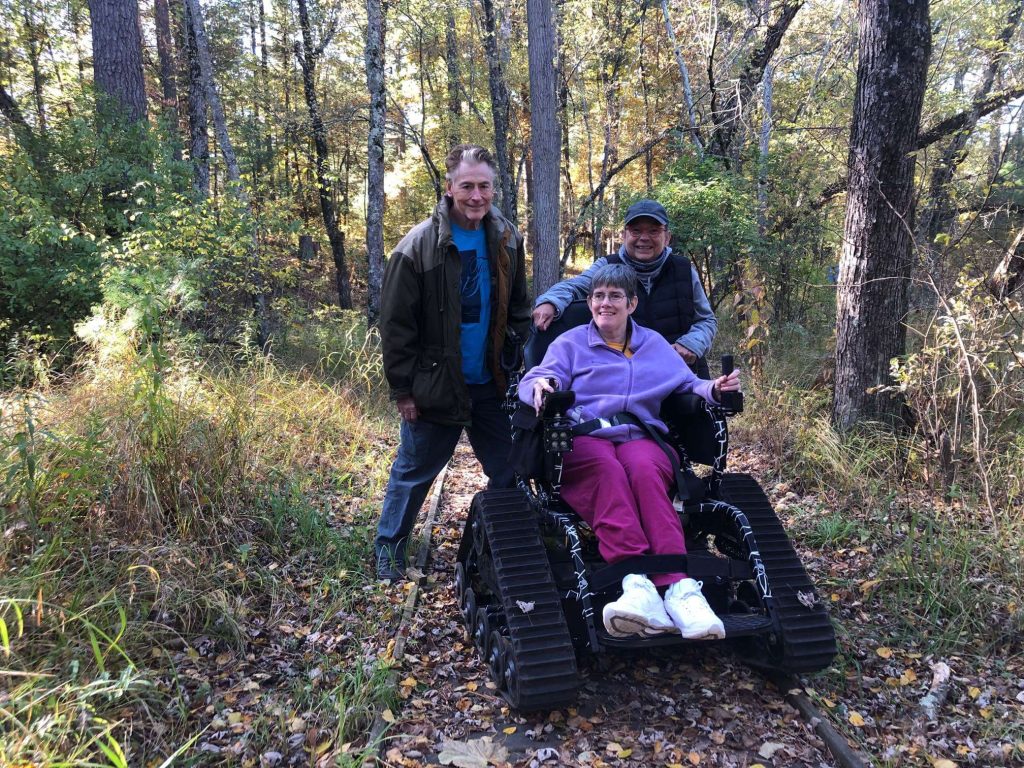 This open mindset is being imparted on the community through training sessions hosted by Upham Woods, which allow accessibility staff to train local organizations on how to use adaptive equipment and broaden their programming.
Upham Woods has also been designing specific programs to fit the individual needs of their visitors. This August they are hosting a summer camp for autistic teens and an American Sign Language (ASL) day camp for people interested in learning to sign or meet others who sign.
While the learning center is focused on arranging these new programs, Lewandowski-Sarette is also looking into the future for refining and expanding their programs to fit the desires of the community.
"I really try to make sure that everyone who comes to Upham Woods has a great experience," says Lewandowski-Sarette. And from the sounds of it, they do!
Keep up to date with Upham Woods Programming by following their blog, and learn about their inclusive options by visiting their Accessibility Webpage!