It's difficult to imagine a November without turkeys.
The emblem of a national holiday, turkeys make their annual reappearance on all things Thanksgiving from greeting cards to dinner tables. You'll also find them—the wild kind— year-round in counties across Wisconsin. They're a common sight dallying on roadsides, rambling through woodlands, or foraging for grain in agricultural fields.
According to Jamie Nack, a wildlife outreach specialist with the Division of Extension, this wasn't always the case. Wild turkeys were extirpated from the state for nearly a hundred years.
Habitat loss was one factor. Turkeys prefer open woodlands to forage and roost, and much of the state's oak forests were cleared by European settlers for farmland or timber. Disease from domestic fowl and unregulated hunting also took their toll on the turkey population. A once-abundant bird, the last turkey was recorded in Lafayette County in 1881.
But after nearly a hundred turkey-less Novembers, a good old-fashioned bird barter brought the turkey back to the state. The Wisconsin Department of Natural Resources negotiated a trade with the Missouri Department of Conservation: ruffed grouse for turkeys. In 1976, 29 turkeys were released into Vernon County.
According to Nack, the birds took off. "Those turkeys started to reproduce on their own. We then did what we call 'translocation.' We took turkeys already on the ground and moved them to other counties."
Green Bay used to mark the northernmost extent of the turkey's range, but they now occur in each of Wisconsin's 72 counties. Nack emphasizes just how much turkeys have exceeded expectations.
"They really are a conservation success story. They've expanded their population more than we ever really projected. We did not think they would be in the northern tier of counties with the cold winters. They've just done really, really well."
What Wildlife Want
If you have yet to add some gobble to your November, you can find turkeys roaming open woodlands with nut and berry-producing shrubs and trees. Nack points out that turkeys are opportunistic feeders and will also frequent agricultural areas. "When farmers are spreading manure, you'll see them in fields in those big flocks picking through manure for undigested grains."
Nack knows a lot about what turkeys and other animals like to eat and where they live. In addition to serving as a wildlife outreach specialist, she also coordinates the Wisconsin Coverts Project, a program that educates landowners about managing woodlands to attract wildlife. (A covert is a thicket that provides shelter for wildlife.)
Affiliated with both Extension and the Ruffed Grouse Society, the program brings together 25­–30 landowners for three days in August at UW–Madison's Kemp Natural Resources Station in Woodruff. Participants learn from a variety of professionals how to create and sustain productive wildlife habitat on their land—and not just for ruffed grouse or white-tailed deer. Nack says the workshop encourages landowners to think of their woodland holistically.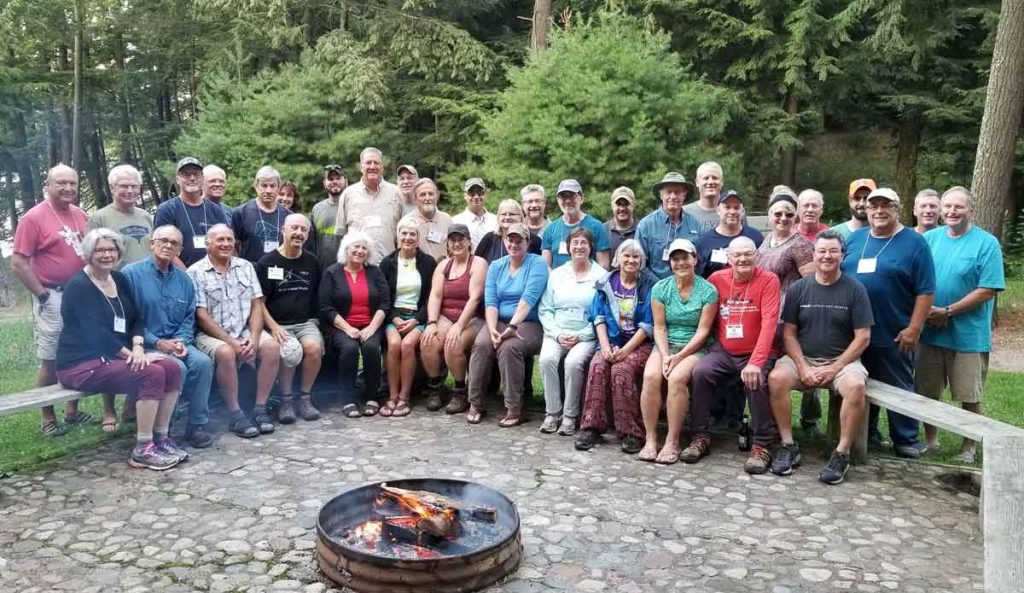 We really like people to think about the diversity of small mammals and herptiles and songbirds and learn to appreciate it and look at it with a wider lens."
The workshop is free, but participants are expected to share their newly acquired knowledge and resources with their communities. They are also given the tools to write their own wildlife management plan.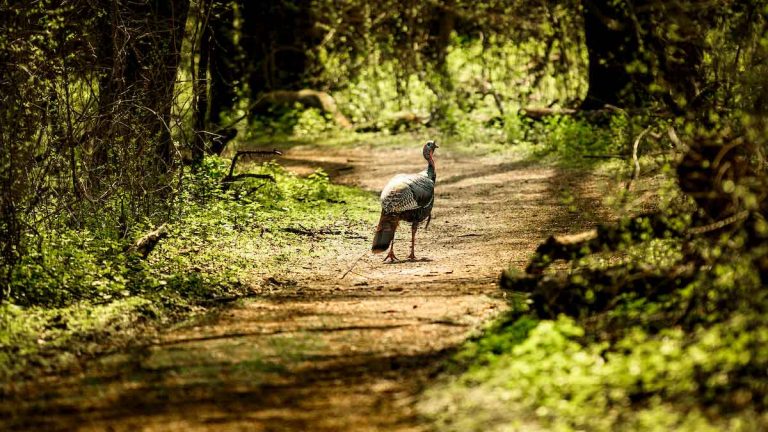 "Each wildlife species, whether it's the turkey or the cottontail rabbit or the scarlet tanager, has very specific habitat requirements. And you as a landowner get to make those decisions on what you want to manage for."
While the 2020 workshop was canceled due to the pandemic, Nack hopes the workshop can safely resume in 2021. There's just something special about bunking and sharing meals with other wildlife-minded people.
"It's lifetime connections with other landowners."
And, hopefully, lifetime connections with the land. Programs like the Coverts Project help ensure we have turkeys to celebrate each November—and every other month, too.