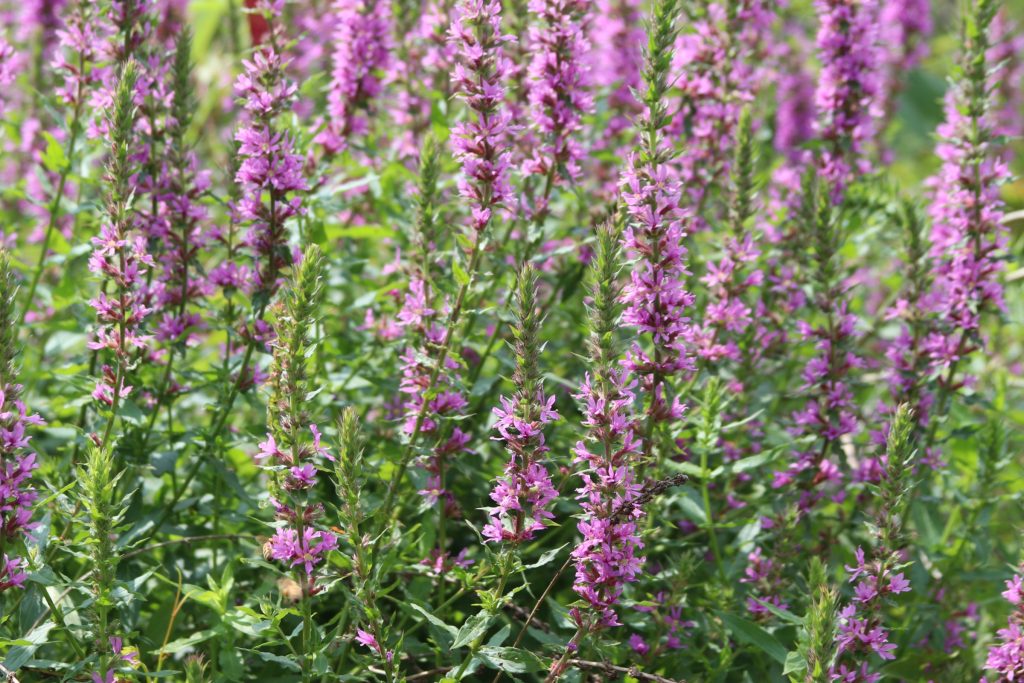 Since the introduction of invasive species, control strategies like pesticides, chemicals, and mass clearing events have been used to stop their spread. However, in the last couple decades, these strategies have led to environmental concerns about contamination of ecosystems and water bodies.
That's where beetles, and biocontrol strategies, come into play. Invasive species biocontrol is the process of controlling invasive species by introducing a natural predator to the area. The predator will prey on the invasive species and its resources, which significantly decreases the invasive population.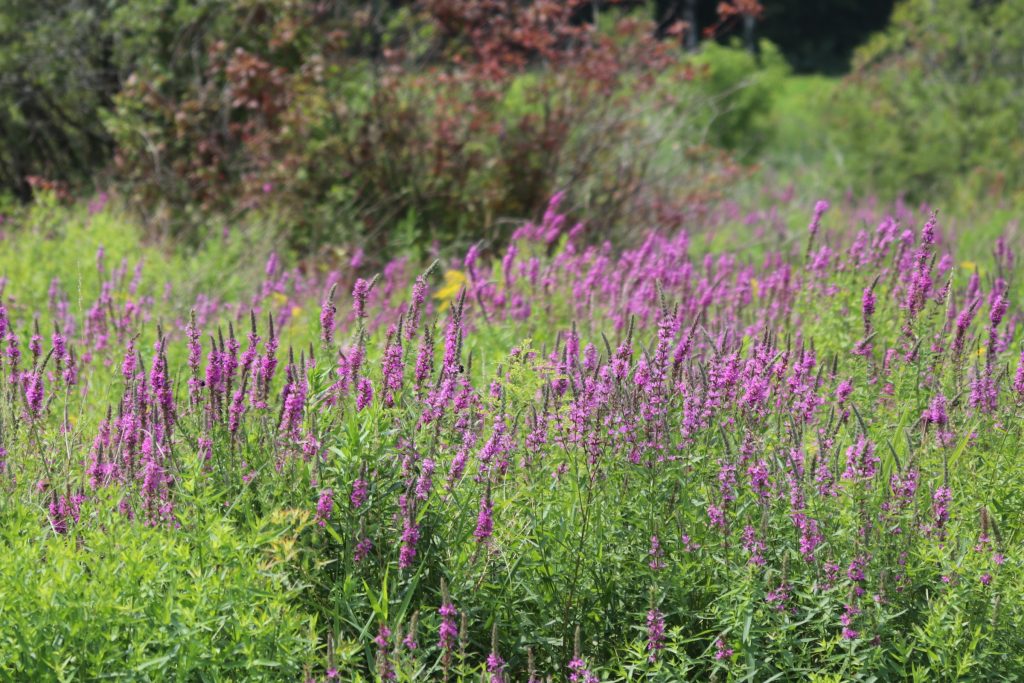 One of the invasive species affecting Wisconsin wetlands is the purple loosestrife plant, a Eurasian visitor that overstayed its welcome by about 200 years. Since the 1800s, this plant has grown significantly in ecosystems without natural predators. However, in 1994, scientists discovered a biocontrol method that was both safe and effective in controlling the invasive plant. It is called the Galerucella beetle.
The Galerucella beetle feeds exclusively on purple loosestrife, and raises their young on the plant as well. Their biocontrol is so effective because they do not consume or interact with any native plants or animals. Studies conducted over multiple years across the Midwest showed decreases in the density of purple loosestrife populations at Galerucella beetle sites, according to a recent review of successful biocontrol from the U.S. Forest Service and U.S. Department of Agriculture (see page 312).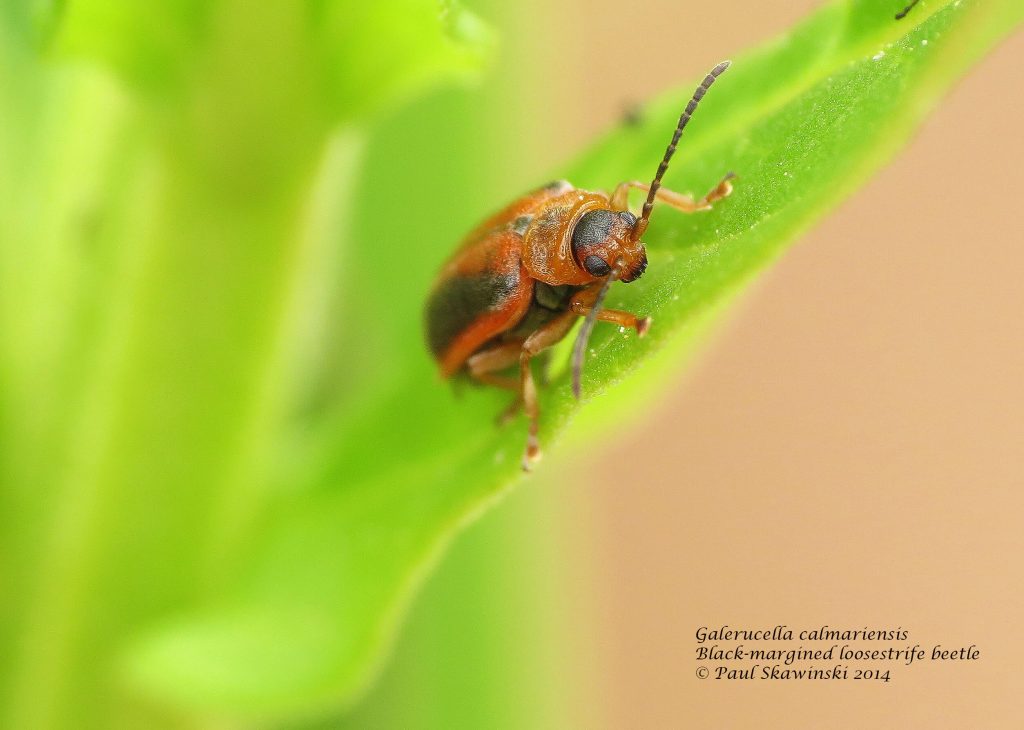 Nancy Gloe has been working with these biocontrol beetles in the Brookfield, Wisconsin area for the last 25 years. Her work has eradicated the species at one site, and she continues to reduce the plant at another site along the Glacier Drumlin Trail at Scuppernong Creek.
"I grew up in Milwaukee, in the city in a little neighborhood on the southside. I did not grow up in nature," commented Gloe, "I had very little exposure to the natural world."
Gloe is a geologist who worked for the Wisconsin Department of Natural Resources (DNR), where she learned about countless environmental topics that meaningfully connected her to nature. She considers herself an environmentalist now, and continues to work in retirement on multiple restoration projects.
"It's a very big part of who I am. I guess it was always in there, I just needed to let it blossom," Gloe says.
Gloe, like many of us, didn't feel she had the time for partaking in environmental action. But after being roped into taking home biocontrol supplies from an invasive species public seminar, she found the work to be a worthwhile way to be in nature, and protect it. 
For her biocontrol practices, Gloe follows the DNR Purple Loosestrife Biocontrol program in partnership with the Division of Extension.
The process begins in April, when volunteers like Gloe gather loosestrife roots from the outdoors and plant them in soil that simulates wetland conditions. Once the plants are fully grown, Gloe collects Galerucella beetles from the wild and places them on her cultivated plants. She lets the beetles reproduce and grow their young until July, then releases them on the loosestrife plants of her target site.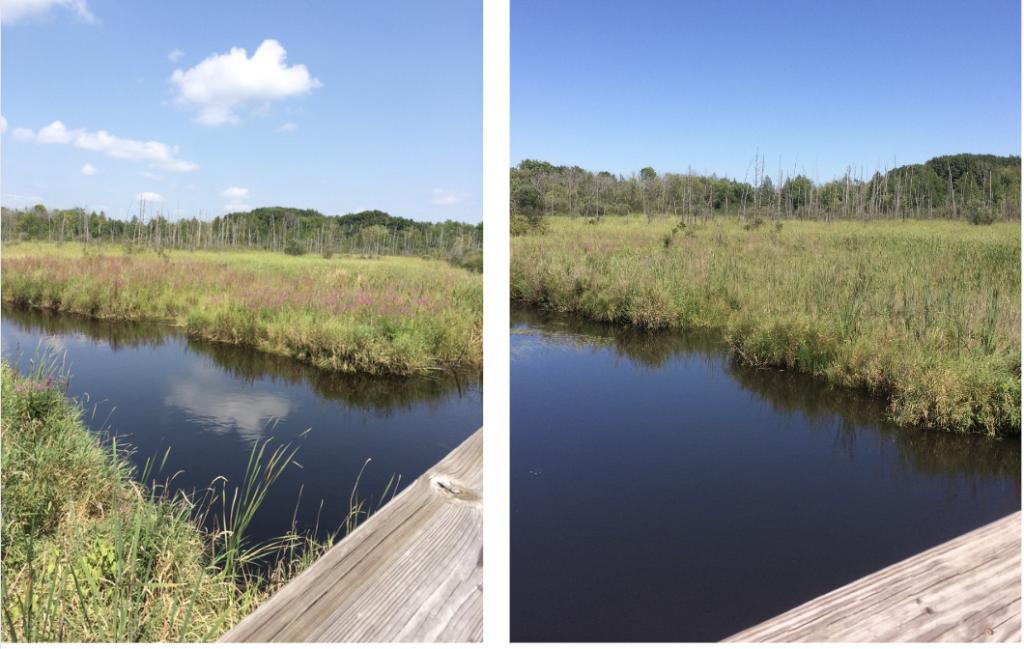 Eliminating the threat of purple loosestrife doesn't necessarily involve removing the invasive species all together, but instead means controlling a limited population with the beetles. If the beetle population is substantial, it will gradually reduce the abundance of purple loosestrife.
Sometimes, biocontrol isn't enough to limit the spread of the invasive species. Gloe comments, "In nature, things aren't always simple, and certainly aren't simple at the two sites where I'm trying to control purple loosestrife."
In Gloe's experience, limiting the purple loosestrife population reduced the threat they posed to native species, but it also meant that other invasive species had the opportunity to move in. In another instance, one of Gloe's river sites experienced flooding in a wet year, which enabled purple loosestrife seeds to disperse extensively outside of the site.
It can be discouraging work, but there are also many successes, big and small, along the way. Gloe recalls visiting one of her wetland biocontrolled sites and noticing something new.
"As I'm down there, there's these lovely little wetland wildflowers that are blooming. Things that I've never seen before. And sure enough, there's this butterfly called a Baltimore Checkerspot, it's not something you see every day… it's in the area where I've released my bugs and things [purple loosestrife] are under control."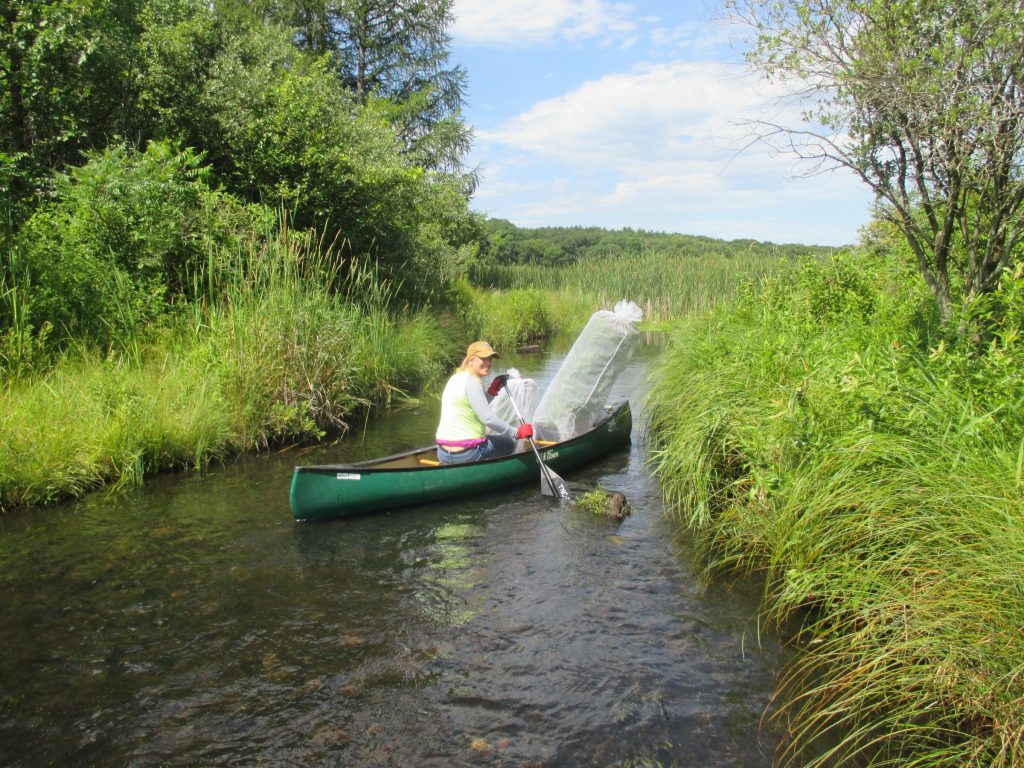 Without the intervention of volunteers like Gloe, native insects and plants would have lost their home, and their abundance, due to purple loosestrife.
If you're interested in making a difference and taking action against purple loosestrife, check out the DNR's Biocontrol program website. Or, visit Extension's Natural Resource Institute's resources on invasive species to learn more!