Susan "Sue" Swanson has the same distinct qualities as much of Wisconsin. She is welcoming, radiant, and a resource, offering knowledge and support to the people around her. When you speak with her, you feel like she cares about your counsel as much as she cares about the community. And she cares deeply.
Swanson recently joined Extension as the Director of the Wisconsin Geological and Natural History Survey (WGNHS) and State Geologist. WGNHS, within the University of Wisconsin–Madison Division of Extension, has been operating since 1897. In its 126 years, the Survey has done extensive research on Wisconsin's geology, water, and mineral resources and has made this information accessible to inform the decision-making of citizens, government, industry, and business.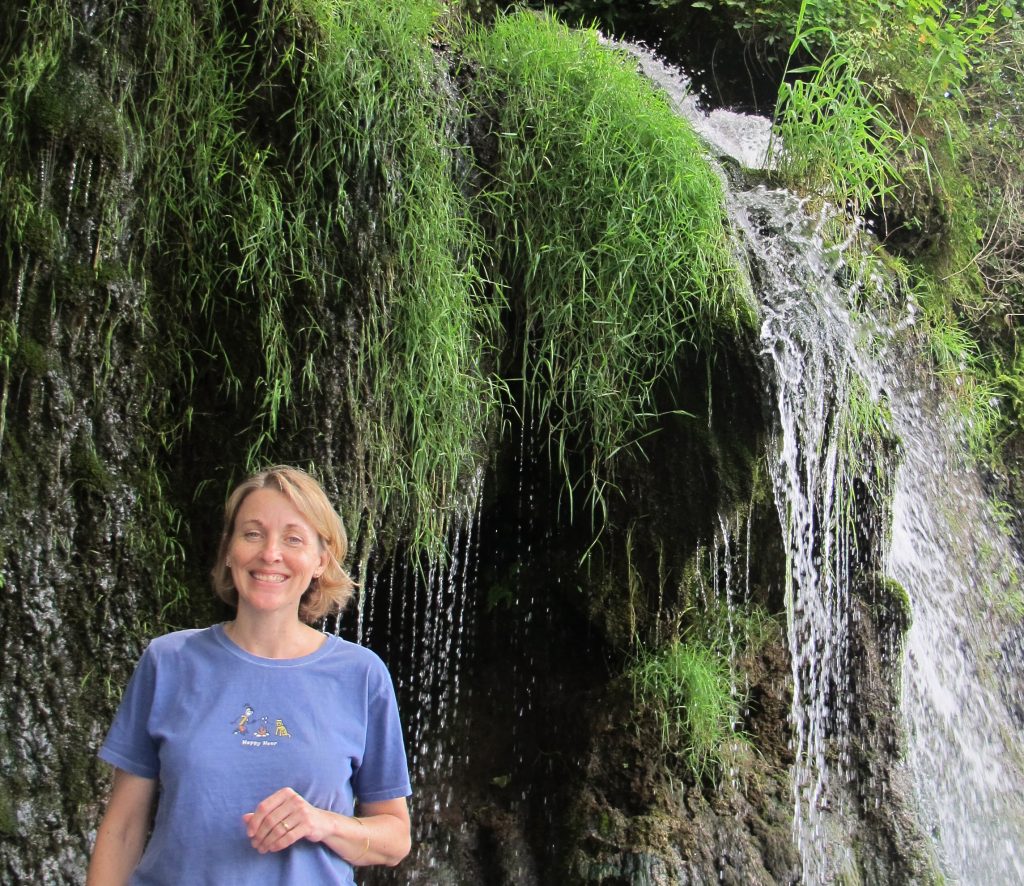 For Swanson, this position has been long in the making. From a young age, Swanson has had a passion for geology and the environment.
"My background in geology really started from early days. I was fortunate enough to grow up on a farm and so I always loved being outdoors. When I went off to college, geology appealed to me because I saw it as a way to continue doing things that I loved outdoors…I realized the diversity of processes involved in geosciences. I could integrate chemistry and biology and physics and political science, all in this field of geology."
Following this passion, Swanson received her bachelor's degree in geology from Gustavus Adolphus College. She worked in the field for a few years, then went to the University of Wisconsin–Madison, where she received her master's degree in Quaternary geology and hydrogeology, a second master's degree in water resources management, and her doctorate in hydrogeology.
"I've always been very interested in the applied aspects of geology. And for me, the importance of clean drinking water and high-quality water resources was something that really appealed to me about hydrogeology and water resources management."
Since her days in graduate school, Swanson has worked in a variety of positions. She was a professor of geology at Beloit College for nearly 25 years, worked in the private sector as a geologist, and served in the Peace Corps in Lesotho. Motivating her experience as an educator was her appreciation for hearing different perspectives.
"I really enjoy learning from other people," says Swanson. "Teaching is much more about learning. That it's a two-way street, right? It's learning from your students, and hopefully, your students learning a little bit from you as well…it's really more of a conversation."
So, what brought Swanson to Extension? Well, Swanson has actually worked for the Survey before, back in 1993 as a graduate assistant when she was a master's student. Back then, Swanson served as a researcher, but now, she will be supporting and directing all of WGNHS's researchers and programs.
As the Director, Swanson will have many different responsibilities. Though in her opinion, there are two main ones.
"The director needs to support and provide guidance to the faculty and staff at the Survey so that they can carry out their research and their outreach goals—that's a really important aspect of the position," explains Swanson.
The other task, Swanson says, is communicating with groups on the local to national scale and maintaining a strong relationship with Extension and the Survey's partners.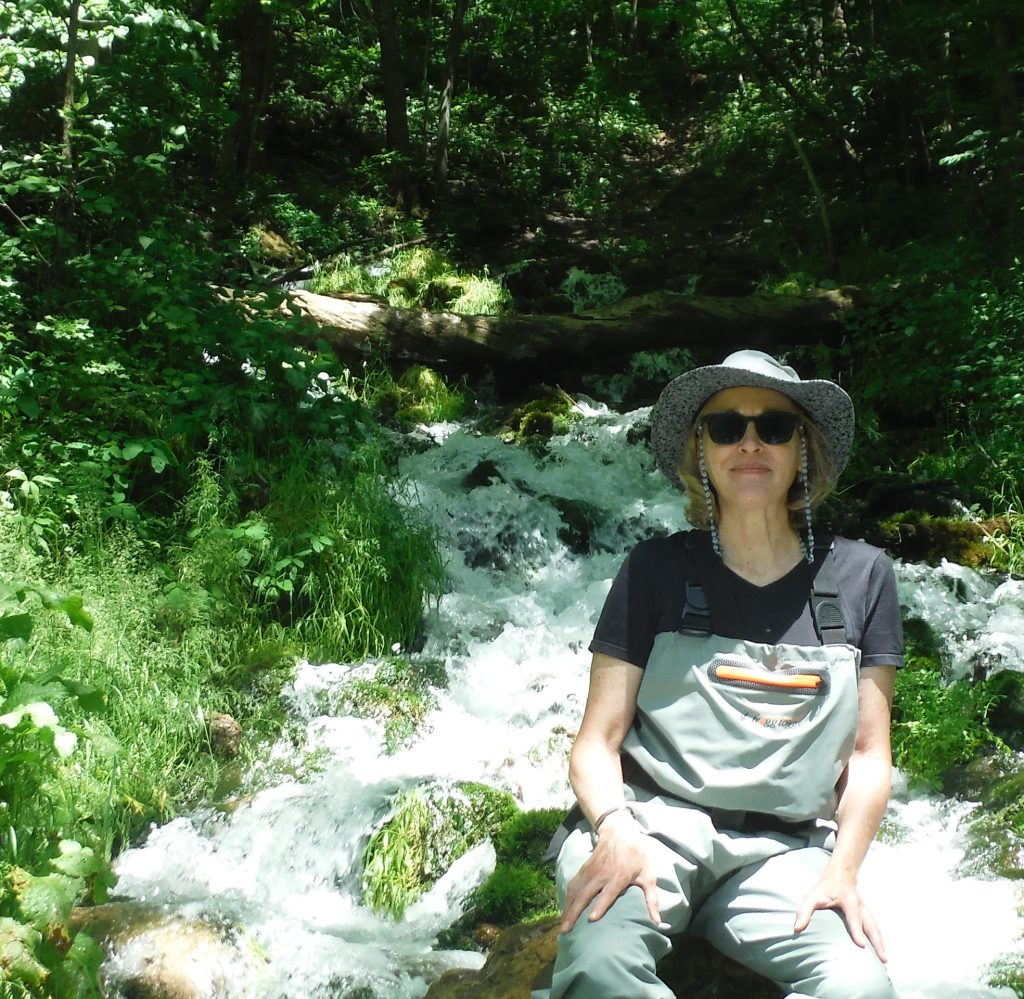 Swanson brings a unique perspective with her. She is the first woman to work full time as the Director of WGNHS and State Geologist. Swanson has worked diligently in her field to arrive in this position and hopes to inspire future generations of geologists by continuing her hard work, both for the Survey and Wisconsin as a whole.
"Young people may need to see somebody in a particular role in order to envision themselves in a particular role. And so if I can assist with that, as a woman geologist in this position, then that makes me very happy," Swanson says.
Swanson views WGNHS's home within the Division of Extension UW–Madison as an asset and is excited to contribute to its ongoing outreach mission with Wisconsin residents. Swanson is determined to help the Survey best serve Wisconsin communities, in part because of her love for the state. She believes that this begins with water.
"I think a lot of residents of Wisconsin do have a relationship with water…certainly in that we all value safe drinking water, but a lot of Wisconsin residents also value high-quality lakes and rivers and streams, right? So I think that water, in many ways, provides sort of an entry point to talking about geology more broadly."
In this way, Swanson hopes to bring some of her geological expertise to her position. Historically, Swanson's research has focused on applied science, which involves using science to help industries, businesses, and governments make informed decisions about the environment.
"I think that the Wisconsin Survey is in a particularly good position to have an impact over time to truly attempt to make the geosciences relevant to the daily lives of Wisconsin residents. To do that outreach work to reach populations that maybe we haven't been reaching before…and to learn about the questions that are relevant in their daily lives."
For Swanson, being the director is an important next step in continuing her mission to alleviate community concerns about science. Sometimes, environmental issues can create divisions in communities. When dealing with different stakeholders on environmental issues, Swanson will use her mentoring experience to listen and accommodate different viewpoints.
"We need to respect differing viewpoints. That's human nature. But, you know, the more that we can ask questions and really better understand where those questions…are coming from, then I think we can guide the science in such a way that it, maybe doesn't alleviate different differing opinions, but still provides information to move forward on a controversial issue."
Swanson began working on September 1st and is excited to connect with Extension staff and Wisconsin communities.
"Over the years, my respect for the work of the Wisconsin Geological and Natural History Survey has just grown and grown…A position like this doesn't come up very often and so to have that intersection of my skill set and my history with the institution happening at the same time as a position like this opens up, I feel very lucky to have been at the right place at the right time."