Chronic Wasting Disease is a fatal illness in deer, but hunters can limit its spread throughout Wisconsin.
About 20 years ago, Wisconsin detected its first case of Chronic Wasting Disease (CWD). Since then, it has progressed to deer populations throughout the state. However, hunters, nature-goers, and centers like Upham Woods are limiting the spread.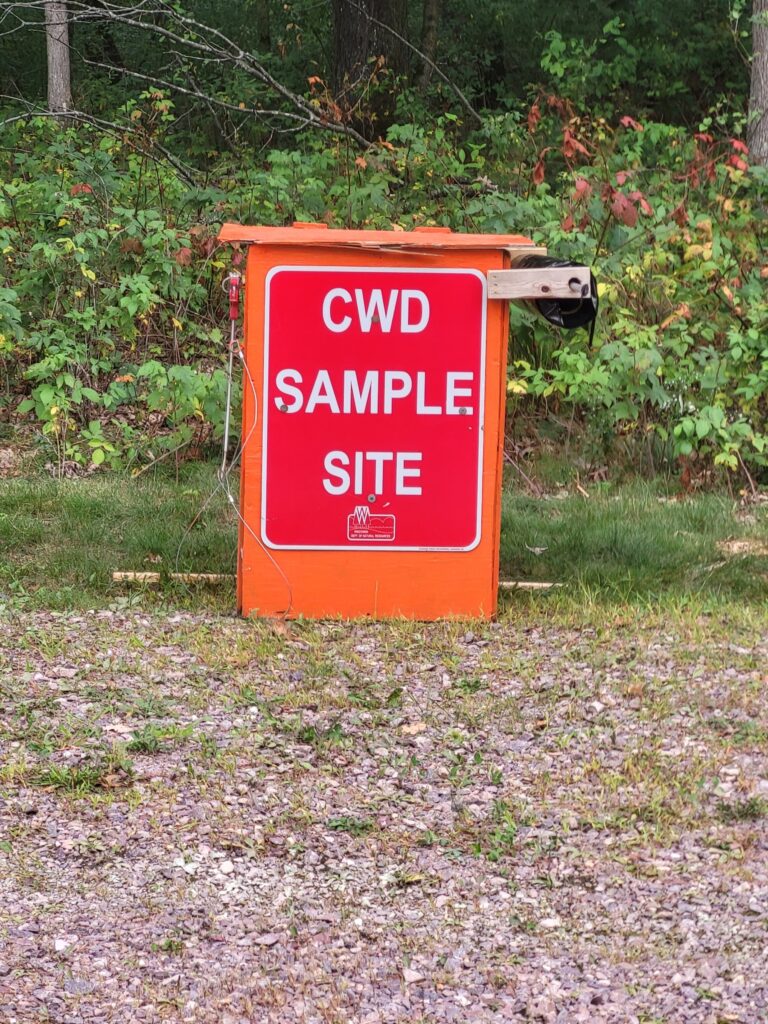 CWD is a slow-progressing prion disease, which causes the prion proteins in a body to fold incorrectly. When proteins are misfolded, they cannot carry out their normal processes, like metabolism or immunity. Prion proteins are most abundant in brains, so when a pathogenic disease like CWD is introduced, it interrupts multiple neurological processes.
Wisconsin Department of Natural Resources Deer Herd Health Specialist Erin Larson has worked with CWD in the state's deer population for almost 20 years. Because of CWD's slow development, it can take up to a year after contracting CWD for the deer to start showing symptoms, explains Larson.
Common CWD symptoms in deer include weight loss, drooling, dropped head and ears, lack of appetite, and little awareness of humans. In Wisconsin, many deer are harvested before they reach this state.
CWD was first detected in southwestern Wisconsin in 2002, however, Larson says it has spread north over the last decade. In parts of northern Wisconsin with minimal accounts of CWD, the DNR is increasing testing to help track the disease effectively, says Larson.
UW­–Madison Division of Extension's Natural Resources Institute recently joined these efforts by placing a sampling station for CWD at Upham Woods Outdoor Learning Center. Facility and operations manager for Upham Woods Craig Boehlke implemented the station to help build stronger connections between Upham Woods and the community.
The Upham Woods sampling station, which sits on the border between four CWD-positive counties, is an ideal location for hunters to drop off their deer heads and test them for CWD.
"Given where Upham is located, and [being that] we're an outdoors learning center, this [sampling station] is a way we can do something for the community and for the state," Boehlke said.
Deer hunters are vital parts of the CWD monitoring process, and they also have the most at stake. Boehlke, a lifetime deer hunter, feels compelled to monitor the spread of CWD to ensure a healthy deer population for generations to come.
"Hunters are a needed partner in this [monitoring] because we have all of these hunter-harvested deer and…it provides information on the locations of where these positive detections are occurring," Larson said.
Hunters can also limit the spread of CWD by disposing of the deer carcasses in DNR collection bins or in landfills, to ensure that the diseased animal is removed from the outside environment.
Where can I test a deer for CWD?
Testing a harvested deer for CWD is easy; the DNR has testing stations in every county of the state. Some of them are 24-hour self-service kiosks where hunters may drop off their deer head, which is then collected by the DNR to be sent to the Wisconsin Veterinary Diagnostic Laboratory for testing.
Results are available about 10–14 days after the sample has been dropped off. Hunters can view the results through their Go Wild account. Hunters will also receive a barcode for their specific deer, and either check the DNR's website or call the DNR.
Are humans at risk?
"There's no hard evidence that humans are able to get CWD from consuming positive venison or by other means. But we're still continually learning about prion diseases—we don't know everything about them," Larson said.
The CDC recommends testing venison for CWD and other diseases before consuming it.
How can you help?
Larson says there are many ways to assist with CWD. Testing and sampling your deer for CWD, disposing of them properly, and reporting deer with CWD symptoms to the DNR are all ways to help them surveil the disease and limit the number of sick individuals in the state.
As you head into deer hunting season, use the DNR's CWD Prevalence Trend map to track the distribution and percentage of CWD cases in each county in Wisconsin, and find your closest testing station on the DNR's sampling locations map.