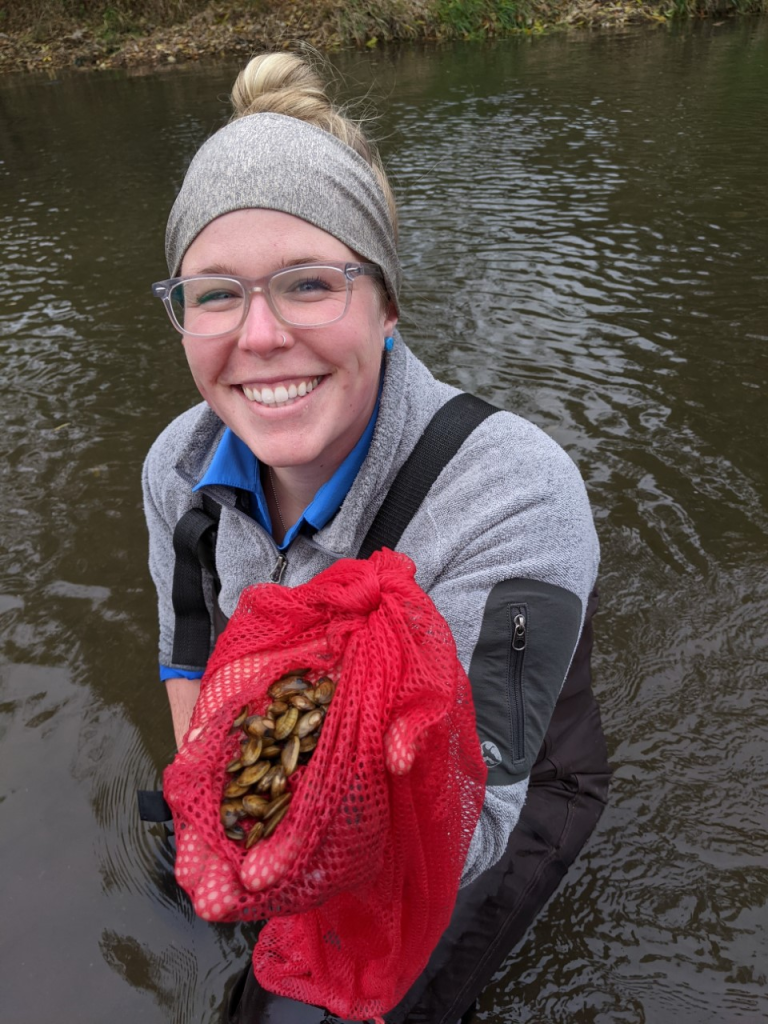 On August 20, equipped with scoops, rakes and a sense of adventure, volunteers will wade into Wisconsin's lakes and rivers for the ninth annual Aquatic Invasive Species (AIS) Snapshot Day. The event brings together water-lovers across the state to search for and identify plants and animals that harm local waterways.
According to Emily Heald, Extension Rivers Educator and coordinator of the event, it's a summer scavenger hunt with big impact.
"It's the largest aquatic invasive species monitoring event in the state," says Heald. "It's the one that gets the most data for the Department of Natural Resources about aquatic invasive species distribution."
Volunteers may be digging in the muck, but they won't be mucking around: the data they collect matters. Findings from Snapshot Day are uploaded to a statewide water quality database, and local watershed coordinators use the data to track the spread of invasive species and develop management plans.
Snapshot Day can also alert coordinators and volunteers to emerging problems. When Heald worked as a site coordinator in northern Wisconsin, her team was surprised to find purple loosestrife. "New species are identified every year that we didn't know were there," says Heald.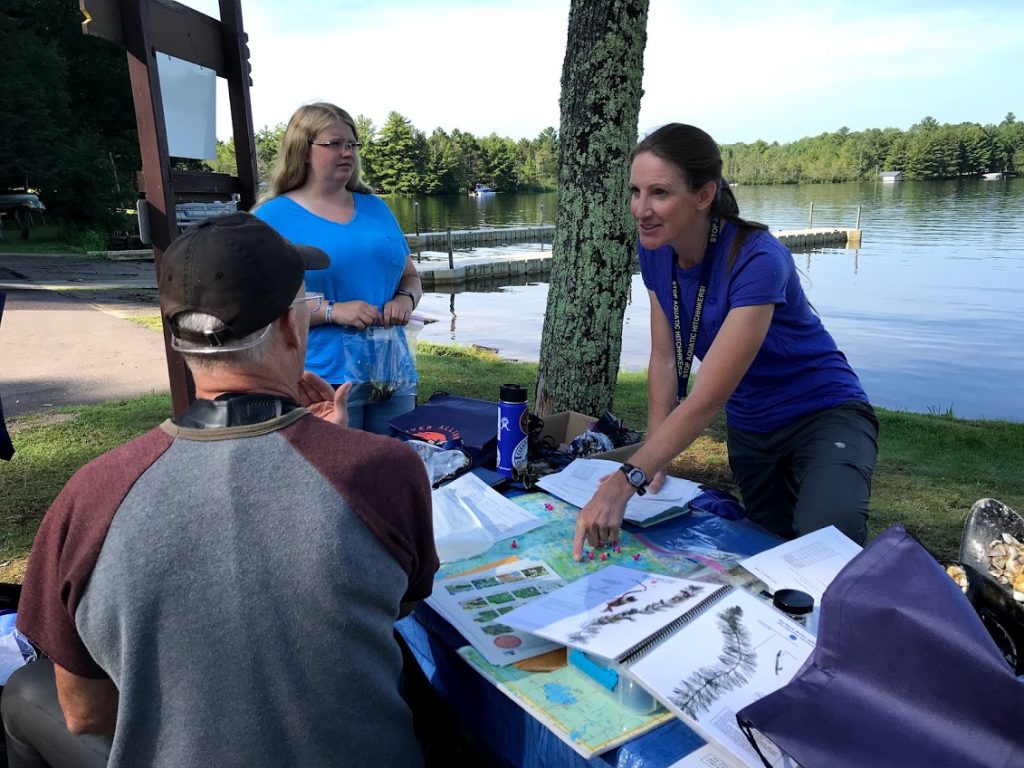 But you don't have to know your milfoil from your mystery snail to participate in Snapshot Day. Heald says most volunteers come with little to no experience identifying and collecting invasive species. There will be training for that.
"We are going to be teaching them how to identify different types of invasive species and more formal protocol," says Heald.
And if you prefer to stay dry, that's not a problem either. Volunteers can participate in a variety of ways that don't require wading in a lake or river.
"People can be data recorders," says Heald. "People can walk the shoreline looking for invasive species because some of them do grow on the shoreline. They can help with sample collection; they can help with decontamination of gear afterwards; they can drive to different sites. There really are a lot of different opportunities for people to get involved if they don't want to enter the water."
This year, volunteers can choose to meet at one of 27 locations across the state. After a brief training, they'll disperse to different monitoring sites to collect and identify invasive species. That's when the rake comes in.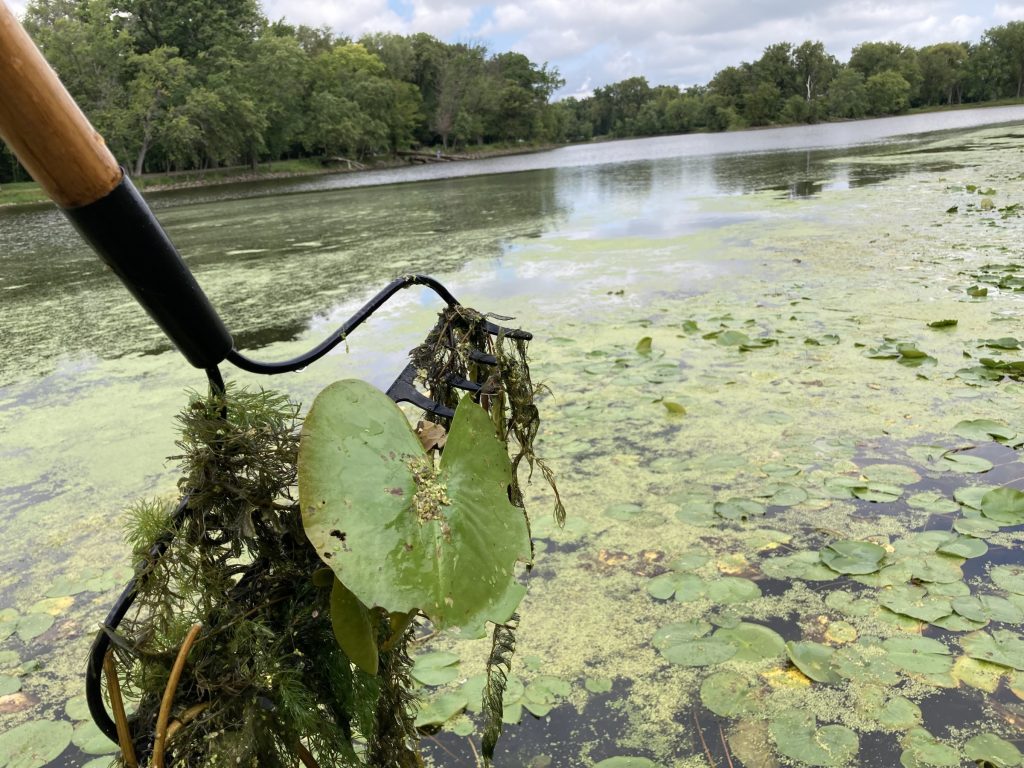 "At each of the sample points, you can use a garden rake—or you can use a rake on a rope—to rake in aquatic vegetation," says Heald. Volunteers can also use scoopers or their hands to gather and sift through sediment for invasive plants and animals.
After recording their findings, volunteers will reconvene at the meeting location and share the data with the site coordinator, who will then verify and upload the data. Volunteers are then free to enjoy a free scoop of ice cream courtesy of Culver's, one of this year's sponsors.
And while it's hard to beat cold custard on a hot August day, Heald adds that helping local waterways is a reward in itself.
"I just love being in the water. Once I get in the water it's hard to get me out of it. And if I can look at cool stuff and make a difference, then it's a double bonus."
Learn how you can get involved with AIS Snapshot Day on the Water Action Volunteers website, or register here.